GoodWe ES5048 Hybrid Inverter
Goodwe 5 kw Hybrid solar power inverter.

Intelligent 5 kw Grid inverter that supplies the house with solar power and automatically charges batteries during the day, and then preferentially uses your battery power at night, saving you lots of money.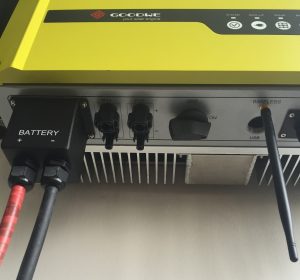 Saves you from buying grid electricity at night.     And no more power outages, ever.
Solar input power can be up to 5,5 kw, and the limit of power exported to the grid can be preset from zero to 4.6 kw.
 – Configuration and System Monitoring pdf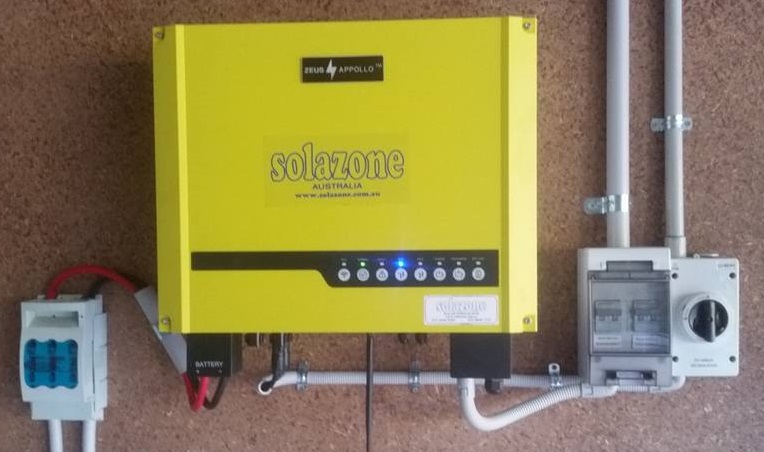 Stand-by loads cannot exceed 4.8kw, so in most cases the switched loads will be separated from the grid-only loads in the switchboard.
Contact Solazone to find out how the system can be set up to work best for you.
Our basic standard GoodWe battery back-up package starts from $5950, and includes everything you need; just add a solar panel kit, or replace your existing grid inverter.  
You will then be able to enjoy reliable battery backed-up solar power.
Goodwe ES5048 5kw solar hybrid / battery inverter
4.8 kwh Logan tubular plate silicone gel batteries
Battery cabinet and safety fuses
Battery cables (2.5m)
DC and AC isolators.
* System must be installed by a qualified electrician with solar / battery accreditation.
 ES5048 inverter specifications
EZ Meter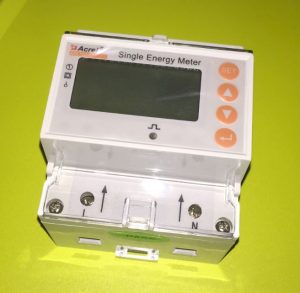 The EZ Meter is used to control the amount of power allowed to be exported to the grid.   It can be set from zero upwards, by using the phone app, or the website.
Connection diagram for Ez Meter:
Order now, or ask a question:
Queensland:    (07) 5448 8304      qld at solazone.com.au
Victoria:            (03) 9808 7337      vic at solazone.com.au
or use this form: