Home Solar Power
We provide you reliable home solar power, without fuss.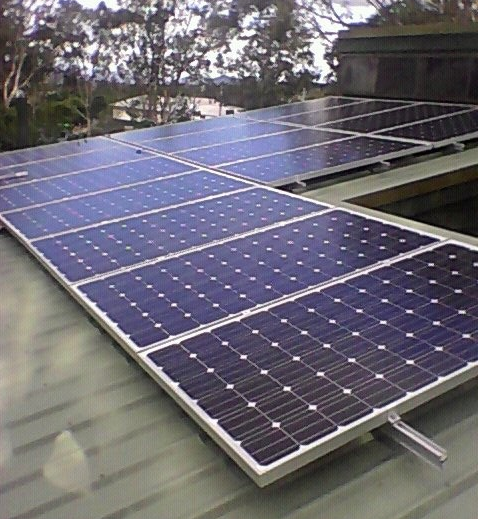 Eliminate daytime power costs completely, by installing a solar power system sized to your needs.
We help you evaluate whether it's worth installing batteries, for night time use.
Government rebates are still available; and reduce every year.     We can discount your solar system, so you don't have to do the paperwork.
You can have as many solar panels as you want.   We use Grid export control metering, to comply with what the authorities restrict you to.
Wind generator boosted solar systems also available.
100% satisfaction guarantee.   You will be delighted with the result.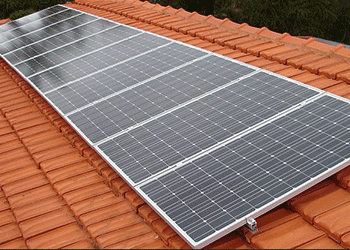 How to get started:

– Call us, email, or fill in the form below:-
What we need from you:
Confirmation that you own the house, or you have the landlord's consent.
Copy of your recent power bill, showing all the numbers, not just the front page summary.
Description of your occupancy pattern – whether there are people there all day, or whether most of your power use is just at night.
Number of occupants, and whether they are adults or teenagers, or children.
What you can expect from us:
Courteous, helpful service at all times.
Free assessment.   You get a 'no charge – no obligation' energy-use assessment after providing us with a recent bill.
Careful engineering.   You get a carefully designed solar power system to suit your roof measurements and your needs .
Experience.    You get more than 33 years' experience of reliable and safe on-site installations.
All paperwork completed.   All applications, rebate paperwork, and certificates – are all taken care of by us !
Satisfaction guarantee.   Sound warranties on all components.    Just sit back and enjoy the benefits !
How much power can I expect to generate ?
We use these figures form the Clean Energy Council to calculate your system size. Beware of sellers over-estimating the amount of annual sunlight that will be received.
Output per kw of north-facing solar panels (kwh/day)

Nearest city

Best month

Worst month

Annual average

Darwin

5.11

3.54

4.47

Cairns

4.44

3.18

3.86

Brisbane

4.61

3.34

4.04

Sydney

4.83

2.82

3.94

Canberra

5.32

2.76

4.22

Melbourne

4.59

2.22

3.58

Hobart

4.60

2.14

3.54

Adelaide

5.12

2.51

4.25

Alice Springs

5.19

4.21

4.81

Perth

5.40

2.93

4.40
Figures from Clean Energy Council. Shading, clouds, dust and pollution will reduce output.
We manage all aspects of your project, with particular emphasis on safety and environmental management.
Our solar power systems require minimal maintenance, however there is an optional cleaning and maintenance contract that you may purchase.  
Service includes regular solar panel cleaning, safety check of all switches and electrical connections, to ensure optimal performance.  This ensures your new solar power system is always safe, and working to it's maximum potential.
For those wanting more technical information about our systems:
Solar systems with battery back-up
Order now, or ask a question:
Queensland:    (07) 5448 8304      qld at solazone.com.au
Victoria:            (03) 9808 7337      vic at solazone.com.au
or use this form: