Commercial Solar Power Systems
Advanced solar power systems for small business to save on power costs, and to provide certainty of supply to critical elements.
We specialise in solar systems from 10kw to 50kw, with battery back-up from 2.5kw to 20kw.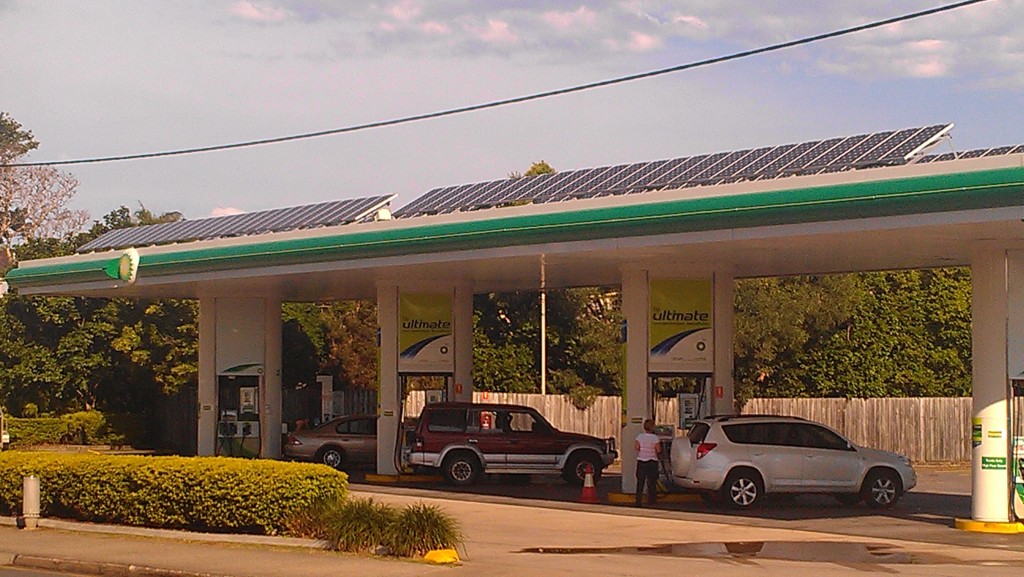 It really does make sense to install solar.
Examples of some commercial solar systems we have installed:
Doctors clinics
Dentist
Warehouse
Factory
Office
Manufacturer
Shop
Nursery
Resort
Retreat
Island research station
Hospital
Convent
Do you have an application that may be a little unusual, or requires the experience of off-grid, as well as on-grid expertise?
We perform these installations around Australia, from Tasmania to Queensland, and overseas as well.
Expert designert of expandable, economic, and dependable solar and hybrid power systems.
We can incorporate elegant wind additions, to help your generating capacity.
Explore the benefits:
30 years of experience building solar systems
a 'no charge, no obligation' site assessment.
Solar System designer visits your site, measures up, checks the electrical systems
We propose a solar system to suit your needs and your budget
Always reliable, safe, solar power, and with fast return on investment.
Our quote includes all available rebates and tax advantages available.
We offer 3, 5 and 7 year leases, for cash-flow positive projects, from the very first day.
Solazone is an experienced, professional solar company, since 1983, with qualified people dedicated to success of your project.
We manage all aspects of your project, with particular emphasis on safety and environmental management issues.
Our systems require minimal maintenance, and come with annual cleaning, and checking of the electrical connections for optimal performance.
We perform professional maintenance checks, and out-of-warranty services.
We can also offer remote internet monitoring for your system, so you can pick up any potential problems before they arise.
We Solarise any business – for example – shops, offices, warehouse, car wash, factory, convenience store, restaurant, service station, golf club, mushroom farm.
Boost your Green Credentials
Your business can hugely reduce its power costs.
Sell excess electricity generated back to the grid.
Reduce its carbon footprint by tonnes each year.
Claim thousands of dollars in STC rebates.
and ABN holders can claim depreciation, and reclaim the GST at the first BAS, or we can provide a five-year lease.
Solazone office complex Marcoola
Solazone's power bills went from costing us money, to making us money, every quarter.
It just makes good sense !
Steps in the process:
1. Show me a recent power bill.
2. Arrange a free site assessment.
3. Let us assess your power usage and, available roof area, check existing electrical wiring, and make a report.
4. Some areas have feed-in restrictions, imposed by the power distributors. We can solve these problems.
5. So, you would prefer to pay for the power, or pocket the savings ?
Easy, we can arrange a plan to suit your budget.
Commercial Leasing :
 Commercial Finance Packages for financing Solar and Energy efficient equipment help reduce energy usage and operating costs, and free up cash for other things.
 Benefits:
Greater Flexibility – Investing in solar energy can lead to significant operating cost and energy savings for the business.
Financing is inherent to the majority of major equipment purchases. By using Team Leasing, the complete installed package is financed – there are no additional charges. We even include the first five years of maintenance and services. Using Team Leasing finance helps overcome a myriad of objections that relate to budgeting
and possible extra costs later.
There is no upper limit on amount of finance available. The minimum amount is $20,000.
100% tax deductible – provided the equipment is used solely for business purposes. Provides a tool that enables you to calculate a monthly payment, rather than digest the entire cash price.
Some companies feel they must delay purchasing because they believe they don't have the capacity right now for any capital expenditure. Or often they just do not wish to tie up vital cash reserves. Our leasing plan overcomes these problems.
Stretches budgets further – Commercial customers can get what they want right now, and are not restricted to what they can afford to pay upfront. Leasing finance gives the project a complete solution – not only are we installing the very best products, but we also provide a means to pay for it.
100% financing – there are no upfront costs, deposits or ongoing monthly account keeping fees, with 100% of the project's included costs being financed.
Provides choice of terms – flexible terms of up to 5 years – the longer the term the lower the repayments. Includes all installation costs, engineering, consultancy and insurance costs.
OUR CHALLENGE  – Simply email us your power bill, and for no up-front cost, be prepared for a money-saving proposal WITHIN YOUR BUDGET.