Flexible Solar Panels
Flexible Marine Solar Panels
These Flexible Solar Panels are built tough for outdoor, marine and leisure use.
These Sunpower flexible solar panels are ideal for Golf Buggy, travel and tourism, yacht, buoys,backpackers, tents, and rooftop power generation.
Made using Sunpower monocrystalline solar cells with an efficiency of 22%
Even generate power in overcast and rainy conditions.
Designed for charging 12 and 24 volt batteries,
Soft, flexible and very thin, but tough enough to walk on.
Highly resistant to saline environments and moisture.
5 years pro-rata manufacturer's warranty.

These light, thin and flexible solar panels are a fantastic way to ensure that you are topped up with electricity without having the burden of a rigid solar panel to get in the way.
They are available in 3 watt to 300 watt sizes, and can easily be attached to anything, such as the roof of a campervan or a boat, using the specially designed corners.
The waterproof junction box and the MC4 conectors allow for simple and rapid connection to the battery storage.
Constructed from back-connected mono-crystalline cells gives it a high level of efficiency, when compared to other less efficient flexible solar panels.
Even in bad weather, the cells optimise performance to give the best possible output.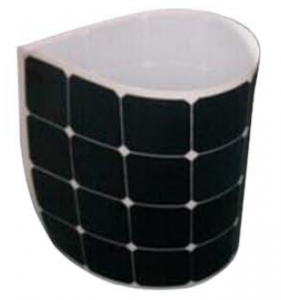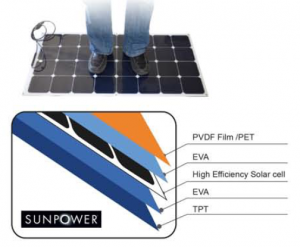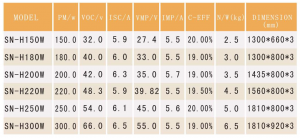 These solar panels are not usually stocked at our shops, and need to be ordered from the factory.
Unisolar Flexible Stick-on Solar Laminates
– these are discontinued, only remaining 24 volt stocks are available.   No more 12 volt.

Uni-Solar laminates increase the options for photovoltaic installations. They come rolled up, and complete with the adhesive to stick them onto virtually any clean, flat surface. Junction box is usually on the top, but can also be supplied on the bottom to special order.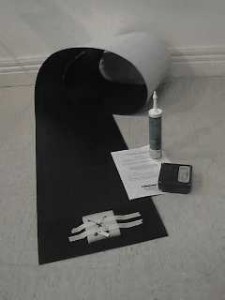 Features
Shadow & High Heat Tolerant
Virtually Unbreakable (No Glass)
Easy Peel & Stick Application
Flexible & Lightweight
Delivers Up To 20% More Real Energy
As well as supplying these laminates, Solazone can also arrange folded colorbond roof sheeting profile to suit the laminates, in colorbond colours, and lengths up to 10 metres.  We can also install the laminates,and supply complete stand-alone or grid-tied solar power systems using these laminates.
Order now, or ask a question:
Queensland:    (07) 5448 8304      qld at solazone.com.au
Victoria:            (03) 9808 7337      vic at solazone.com.au
or use this form: