LVM transfer pumps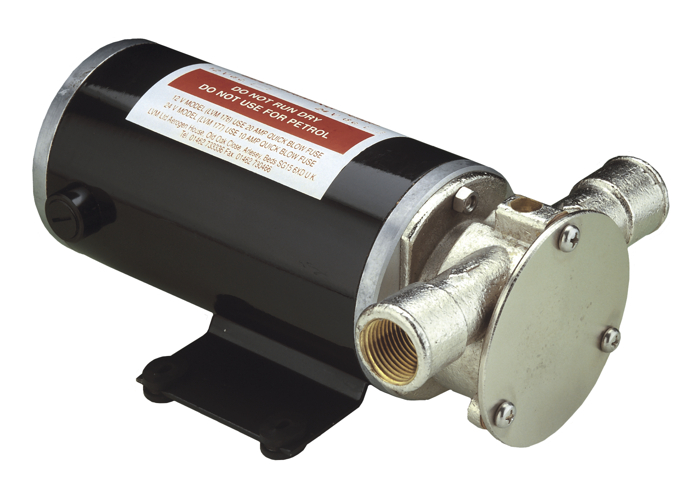 Light, efficient and very simple to install and use, LVM's plastic-bodied dc centrifugal pumps are designed for use in small boats. The pumps will handle fresh or salt water, and some are suitable for diesel fuel transfer. Fitted with an integral plastic strainer, they are useful for pumping out narrow bilge spaces. The submersible models are slim enough to fit easily through a 38mm bunghole in a plastic water container. With the removal of the white strainer cap, a hose connector is exposed on the inlet, allowing instant conversion to an in-line freshwater pump able to supply a single tap.
---
Household Home pressure pumps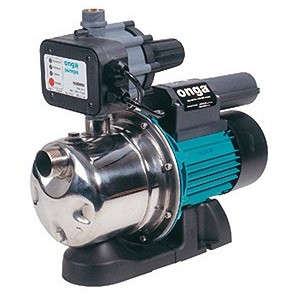 240 volts – 39M head. 45L/min.
Up to 3 taps.
This is great performer with inverter systems because it has good performance, and doesn't draw too much power. Equipped with the mini-press, the JSM 100 offers strong, constant pressure for economical applications that require reliable constant pressure.
Ideal for small households where economical, reliable and automatic constant pressure is desired. Great pressure for showers and appliances.
[Read more…]
---
Solar hot water circulation pumps
Solar Hot Water Recirculation:
Grundfos UP15-14B ensures that there is always water heated when the sun's heat is available, and helps to prevent water wastage.
The Grundfos pump uses the cold water supply line as it's "feed" to pump water to the solar collectors. The Grundfos UP15-14B pump is used to create a pressure differential that allows the coldest water in the hot water tank to pass (at low volume) into the bottom of the solar collectors, to get heated from the sun, before returning to the hot water tank.
---
Flopower Transfer pumps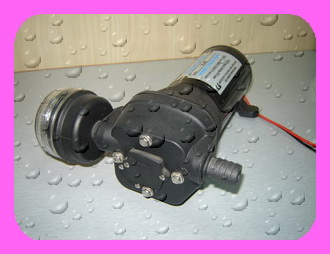 Flopower transfer pumps are ideal for caravans, boats, motorhomes and camping, also good for showers and taps in solar powered houses, for washdown hoses, and for transferring water from dams and tanks. Suitable with fresh water or salt water – ideal for deckwash, or a toilet or shower.
They all come with two sets of fittings – hose barbs and threaded for pipes, and also a filter. Four different models available – to suit your flow requirements and system voltage.
---
Shurflo transfer pumps
Shurflo pumps are reliable diaphragm pumps, made in the USA, and typically pump small to medium volumes of water over a medium to large head range. They have been found to be excellent for water transfer, showers, household water pressure and irrigation purposes. The water MUST be clean and free from particles to protect the rubber diaphragm. The low power draw makes them an excellent choice for solar powered houses, and they are available in 12 & 24 volt versions.
---
Solar Pool Pumps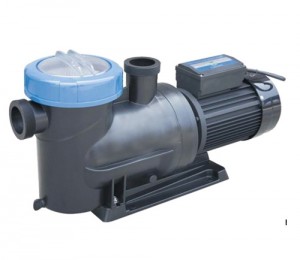 Solazone supply a range of pumps suitable for pools and spas.
Included are 240 volt Pumps, Australian-made pool & spa heating pumps, and the range of brushless dc solar powered pumps, which can be run directly from solar panels, or from a battery bank (in solar-powered homes)
---