Power bill out of control?  Stop being a victim.
Protect yourself and take control.  Here's the details
 www.solazone.com.au/goodwe-es-hybrid-inverter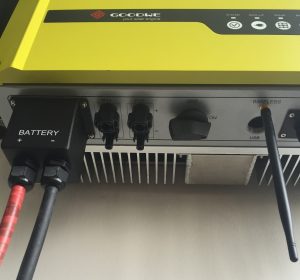 Reduce peaks in your daily power use with this economic hybrid inverter, by supplementing big loads at different times, from your batteries, instead of the grid.  
Your solar panels will cover the base loads, this irons out the rest.
Automatically recharge your batteries from the sun, when power loads decrease, ready for the next peaks.
See the details here, or contact us below, and we can explain the benefits for you.
Get a quote now, or ask a question:
Queensland:    (07) 5448 8304      qld at solazone.com.au
Victoria:            (03) 9808 7337      vic at solazone.com.au
or use this form: