12 & 24 volt DC Fluorescent Lights
12v & 24v Compact Fluorescent Lights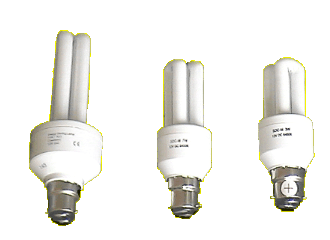 Priced to clear
| | | |
| --- | --- | --- |
| 12 volt 3 watt | B22 Bayonet | $2 |
| 12 volt 3 watt | E27 Edison screw | $2 |
| 12 volt 7 watt | B22 Bayonet | $3 |
| 12 volt 7 watt | E27 Edison screw | $3 |
| 12 volt 11 watt | B22 Bayonet | $3 |
| 12 volt 30 watt | B22 Bayonet | $4 |
12v & 24v Solazone Fluorescent Lights
Prices – May 2017
| | |
| --- | --- |
| 36 watt (1200 mm) white, with bare tube – 12 or 24 volt | $95 |
| 36 watt (1200 mm) white, with clear diffuser – 12 or 24 volt | $120 |
| 18 watt (600 mm) white, with bare tube and switch – 12 or 24 volt | $85 |
| Weatherproof single 20 watt with outdoor enclosure & diffuser(670 x 100 x 80) – 12 volt only | $145 |
| Weatherproof twin 20 watt fluorescent with outdoor enclosure & diffuser (670 x 170 x 100) – 12v | $195 |
Round Fluorescent Lights, with replaceable tubes
Priced to clear
| | |
| --- | --- |
| 12 volt, 18 watt, bright, round fluorescent, B22 Bayonet cap | $30 |
| 24 volt, 18 watt, bright, round fluorescent, B22 Bayonet cap | $30 |
| 12 volt, 22 watt, bright, round fluorescent, B22 Bayonet cap | $35 |
| 24 volt, 22 watt, bright, round fluorescent, B22 Bayonet cap | $35 |
2D 12v and 24v Fluorescent Square light
These Labcraft 2D Lights are made in England, and feature a Thorn 2D fluorescent tube which gives the light output of a 75 watt globe but uses only 15 watts of power. It has been found to be really effective in situations, for example, in a caravan over the dining table, where good clear light is required for many hours at a time, without the light being too glary close up, or the light fitting protruding too low over the table.
These lights give a good long service life, have an on/off switch on the side, and are very suitable for use in mobile situations where they seem to be unaffected by vibrations and bumpy roads.
12 volt, 15 watt
152 mm square x height 45 mm.
Illumination equivalent to a 75 watt bulb with low power consumption.
Switch on side.
12 volt – $78        take 20% off to clear
24 volt – $95        take 20% off to clear
Fluorescent Lighting inverters
Quality Australian-made 20w & 40w fluorescent light inverters
Prices May 2017
| | |
| --- | --- |
| 12 volt – 8 watt – fluorescent light inverter | $51 |
| 12 volt – 18/20 watt – fluorescent light inverter | $61 |
| 12 volt – 40 watt – fluorescent light inverter | $71 |
| 24 volt – 18/20 watt – fluorescent light inverter | $61 |
| 24 volt – 40 watt – fluorescent light inverter | $72 |
| 48 volt – 18/20 watt – fluorescent light inverter (USA made) | $120 |
Order now, or ask a question:
Queensland:    (07) 5448 8304      qld at solazone.com.au
Victoria:            (03) 9808 7337      vic at solazone.com.au
or use this form: