Compost Toilet Pedestals
Our composting toilet pedestals are carefully developed to provide comfortable seating, with minimum marking from any waste hitting the sides. These toilets are crafted from bone-coloured fibreglass, and are resistant to damage that the old ceramic pedestals suffered. They are designed for the standard approved shute size, and adaptors can be supplied for existing composting toilet replacement pedestals that have a larger shute size. These pedestals are easily cleaned using a little vinegar diluted with water.
Pandora Compost Pedestal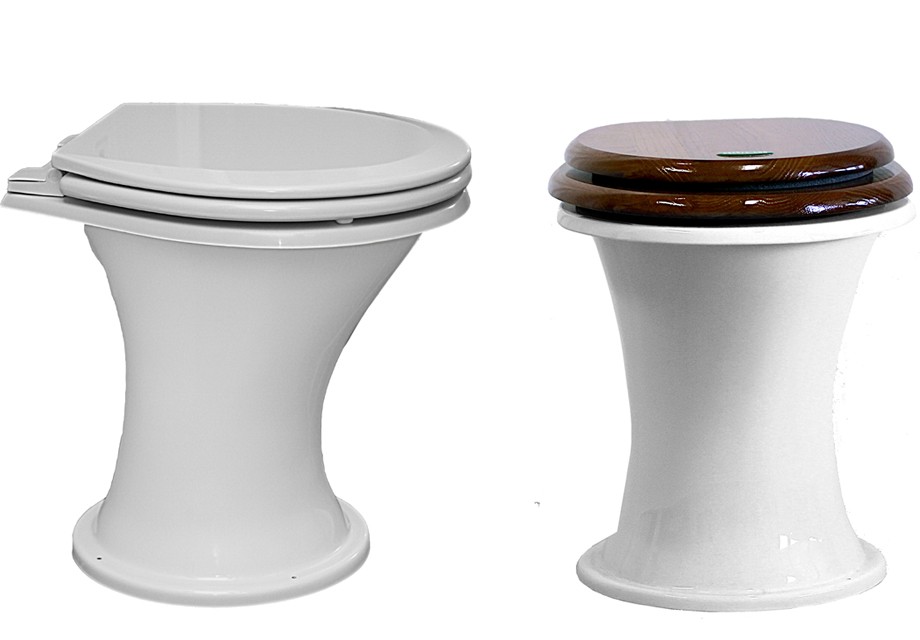 Our most popular, supplied as the standard pedestal with the Classic 650 and 750 composting toilets. (Other options may be requested.)
Pandora pedestal comes with a white seat as standard, or can be supplied with the timber seat option.
Made from easy-to-clean, white fibreglass, it is a very flexible design, that fits any size drop pipes from 180mm to 310mm diameter.

All Nature loo models use the standard 250mm diameter drop pipe.  
If you are replacing a larger pedestal, we suggest using the Nature loo drop pipe as a starter pipe, installed inside the existing larger drop pipe.  
The floor opening may need to be reduced with a cover plate to accommodate the smaller size Nature loo drop pipe.
Price: $550 pedestal only.    (Seat is extra, select white or wooden)
Polymarble Pedestals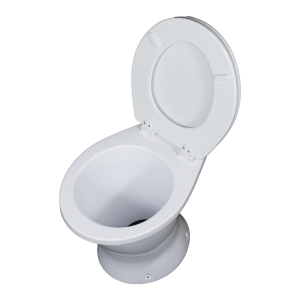 Polymarble white pedestal and seat
Virtually unbreakable, these pedestals are an Australian Registered Design and meet the requirements of the Australian Standard for domestic water-less composting toilets.   Available in a range of colours to best suit your decor.
Handmade from solid and durable polymarble with a polished interior and exterior, ensuring a beautiful glossy finish and quality every time.

Because of the durable material, these pedestals are ideal for public locations, or schools, etc.
This grey polymarble pedestal looks great with a wooden seat.  Ideal for high-use applications, always looks clean.

Price: $660 pedestal only.    (Seat is extra)
Pewter Two-piece Pedestal
This white fibreglass pedestal is made in two parts, and has a modern design.
Dimensions: 40cm high x 36 cm wide x 46.2cm deep.
Seat options are white or wooden.    Very easy to install.
 Price: $550 pedestal only.    (seat is extra – select below)
Palisade Ceramic Pedestal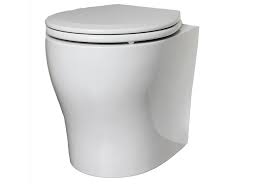 Classic shape pedestal, that looks authentic in any bathroom.   Easy to clean, and looks really nice.

Was previously only supplied with the Classic 1000, but now can be supplied with any Nature loo at slightly additional cost.
White or timber seats are available with this pedestal.
Fits the standard 250mm diameter drop pipe.
 Price: $610 pedestal only.     (seat is extra – select below)
Pasadero Urine-diverting Pedestal

This innovative design diverts urine away from the composting material, so that the mix won't get so damp.   This promotes faster composting in cooler climates, or during high-usage periods.
Another benefit of this design is the ability to close off the composting compartment from view – it looks much nicer!   You just depress and twist the knob beside the seat to open the pedestal for use, once you are seated.

Available with any of the Classic composting toilet models at additional cost.
It is very popular in cooler climates, and is particularly beneficial for larger families, where excessive moisture can be a problem and slow the rate of composting.     It is also popular because of the closing door, which prevents draughts, and also has a more pleasant appearance.
Fits any standard 250mm drop pipe.
Price: $646 pedestal only.    (seat is extra – available in white only)
Clivus Automatic opening/closing Pedestal
This composting toilet pedestal is the very latest design.
It has flaps that cover the shute, so the waste pile below is not visible.    
The flaps automatically open when someone sits on the seat, or when the seat is raised for men to use the toilet standing up.

 How it looks:
Price: $725 pedestal only  (seat is extra – available in white only)
Installation instructions – How to install a compost toilet pedestal.
Sealand 1 pint flush toilets for Sun-mar Centrex toilets
Sun-Mar offers a selection of 1 pint flush toilets for use with the regular Centrex central composting toilet systems.
More than one "1 pint flush" toilet can be installed with these units if necessary.
The constraint is the number of people using the toilet system rather than the number of toilets.
Using about one pint per flush, these ultra low flush toilets provide all the advantages of a flush toilet while minimizing water usage. They are ideal for use with Sun-Mar Central Composting Systems, but can also be used with holding tanks, overloaded septic systems, and in boats and RV's.
A simple foot pedal flush opens the water valve and gate when pushed down, and fills the bowl with water when lifted. After flushing, a small amount of water is held in the toilet bowl which is sealed by a self-cleaning ball valve and teflon seal. Even gravity-fed water from a roof tank is sufficient to flush a 1 pint flush toilet. In winter they can be flushed manually using a container if necessary.
The 1 pint flush toilet has a regular sized toilet seat.
In some instances extra height is needed to allow the toilet to gravity feed to the composting unit.   Where this is the case, a 1 pint flush toilet is available in a low profile model with a 10″ seat height, can be mounted on a platform.
Price: Sealand toilet models : $695 + freight (Price includes seat)
Sun-Mar Centrex waterless toilets can use any of the approved Nature Loo pedestals above.
Toilet Seats
Quality white seats and wooden seats are available, with or without insect seals.
Pedestal and seat prices – 2017
| | |
| --- | --- |
| Pandora Fibreglass pedestal | $550 |
| Pewter Fibreglass pedestal | $550  |
| Palisade Fibreglass pedestal | $610 |
| Pasadero urine-diverting pedestal | $646 |
| Quality white seat with insect seals | $93 |
| Quality white toilet seat, as shown | $65 |
| Quality wooden seat with insect seals | $94 |
| Compact basic black or white plastic seat | $25 |
| Replacement seal set (for both seat & lid) | $33 |
| Sealand 1 pint flush toilet (high) | $695 |
| Sealand 1 pint flush toilet (low) | $695 |
| Extra waste shute 250mm x 750mm | $99 |
| Oval waste shute – 750mm | $99 |
Order now, or ask a question:
Queensland:    (07) 5448 8304      qld at solazone.com.au
Victoria:            (03) 9808 7337      vic at solazone.com.au
or use this form: