Solar inverter repairs & replacement.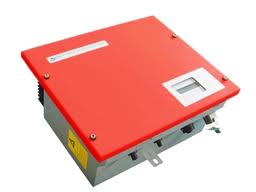 Aerosharp inverters – repairs and upgrades.
Has your inverter stopped working?   
Does it need a service, repair, or do you want some free advice?
We can help you, and there is no charge to ask for our assistance.
So that we can give you fast, accurate advice, please collect all of the following information before you call us:
Make of inverter    (found on the front of the inverter)

Model number   (from the label on the side of the inverter)

Serial number   (from the label on the side of the inverter)
Fault displayed     (from the display or lights on the front of the inverter)

Date of installation.   (from your original receipt)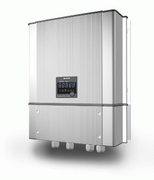 Sharp Inverters – repair, exchange or upgrade.

How to perform your own free Inverter Health Check:

IMPORTANT:  Carefully follow this procedure exactly to ensure your safety.
First step – switch everything off – AC and DC isolators, to reset the inverter.
1.  First, switch off the Solar AC Supply switch, which is clearly marked and usually located beside the inverter itself, or in a nearby switchboard or meter box.
2.  Next, switch off the Solar DC Supply switch, always located next to, under, or on the inverter itself.
3.  At this stage all lights should be off, and the information screen should be dead.  
4. Leave everything switched off for at least two full minutes, and preferably for 5 minutes, before proceeding.   Remember, up to 600 volts DC can still be present inside the inverter for several minutes, even after it is switched off.

Second step, rebooting the inverter.

1. Get a notepad, and a pen, to take down a record of what happens.

2. First switch on the Solar DC Supply next to the inverter, and record what happens.  (You may get some lights showing, or something on the digital display)
3.  Second, switch on the Solar AC Supply, and again record what happens, and what lights come on, flashing or still. 
4. If there is a display, it should start counting backwards at this point, or there may be a flashing light, for at least a full 60 seconds.
5.  At the end of at least 60 seconds, you should hear a slight noise, a click, and the inverter should start.
6. If the inverter does not start up, or there is an error message on the display, record exactly what it says, and let us know when you call.    We will also require additional information, including the Make, Model, and Serial Number of the inverter, and date of installation, to be best able advise you further on what to do next.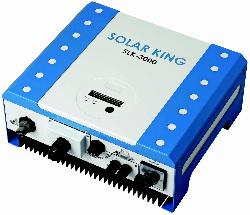 SOLAR KING inverters – repair, exchange or upgrade.

Inverter  warranties.
Some inverter manufacturers no longer exist, others charge overseas freight to honour their warranty, and yet others have a free change-over service.   Some offer for you to update your inverter to the latest model for improved performance, at a reduced cost.   When we know the details of your inverter problem, we are happy to advise you further.
We can service most brands, including Aerosharp, Growatt, Kinglong KLNE, Solar King and SunnyRoo, in Melbourne, Brisbane and the Sunshine Coast.   
We can report poor success rates in reliably repairing Sunna, and Sunny Roo brand inverters, and advise upgrading those models for reliability and better efficiency.

Latronics inverters are always quickly repaired by Latronics, at their Queensland factory, and don't need to be replaced.
We can arrange for collection, repair or replacement of your solar inverter in most ares, even if it was supplied by another company.
Our service is punctual, honest and reasonably priced, with the emphasis on repairs where economically worthwhile.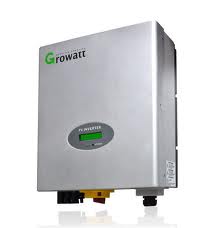 Growatt inverters – repair, or replace under warranty.
Sunny Roo and Sunna inverter error codes
Sunny Roo & Sunna Solar Inverter Error Codes here
Causes of Inverter failure.
Solar inverters can fail due to many reasons, the most common we have encountered are –
lightning strikes
transients in the grid voltage
flash from the solar panel
internal components aging
excessive heat
operating beyond the design voltage or current limits.
We have also found "natural causes" such as ants nests, wasps and geckos, to have caused failures.
Often, the cause is not obvious, and only discovered when the unit is on the test bench, at the service department.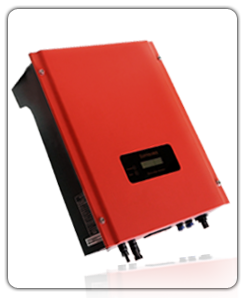 Kinglong (KLNE) inverters – Brand new 1.5kw quick change-over inverters $299 each.

An opportunity to Upgrade?
Failure of your old inverter may be an opportunity to upgrade to a better, more reliable and higher efficiency inverter.
Especially if the insurance company, or the power distributor, has agreed to pay the replacement cost.  
Modern designs are generally more efficient, and more reliable, than earlier types.  
We can supply high quality Chinese, Australian and European made alternatives.  
When you weight up the benefits, including new warranty, higher efficiency, better performance and increased safety, it makes sense to consider upgrading the inverter.
New inverters will give you more usable power,  and come with a manufacturer's 5, 7 or 10 year warranty.
Our recommended Upgrades:

Our professional inverter repairs and replacements include a free safety check.
(For a complete system check-over and panel clean – just add $48)

(03) 9808 7337  or  (07) 5448 8304
Leave details here for us to contact you next working day:
Queensland:    (07) 5448 8304      qld at solazone.com.au
Victoria:            (03) 9808 7337      vic at solazone.com.au
or use this form: